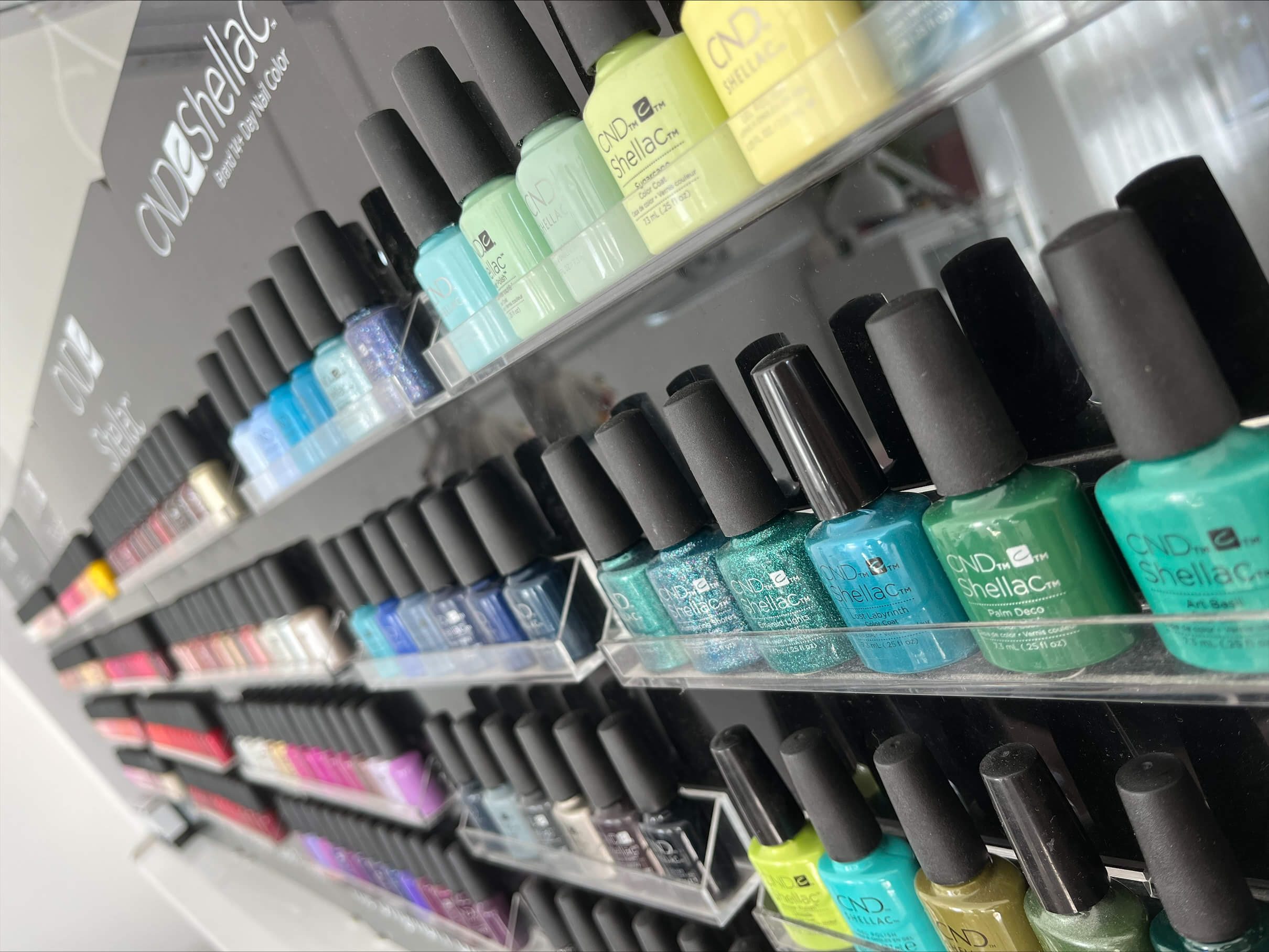 You can choose from more than 200 colors!
During the preparation, it is not necessary to file the surface of the natural nail, it is enough to just degrease it. It can be dissolve in up to 5 minutes with the CND Shellac care release, so you don't have to spend time with filing.
A pedicure includes cutting the toenails.

Combined pedicure
(Callux + scalpel)

Callux scalpel-free pedicure
(with skin exfoliator)

Mini aesthetic pedicure
(pedicure includes cutting nails)

Treatment of ingrown nails (Recann nail control method)
4.500 Ft/1 side 5.500 Ft/2 side

Callus removal (Price may vary)

CND long-lasting varnish
(price includes nail trimming)

Smooth varnish CND Vinylux
(price does not change with brought varnish)
The price may vary depending on the condition of the foot.
Basic decoration is included in the price for up to 4 nails (mica powder, printing, simpler painted samples, stone 10 pcs.)

CND Shellac with gel hardener
S size